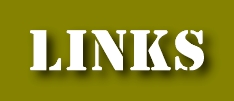 Please feel free to surf the following links as they are for your convenience.
They include additional information, parts, 4x4 clubs and more pictures.
---

MILITARY VEHICLE PRESERVATION ASSOCIATION - International organization for military vehicle enthusiasts, historians, preservationists and collectors interested in the acquisition, restoration, preservation, safe operation, public education and display of historic military transport.
---
4wd.sofcom.com/Mil/Mule/Mule.html - Additional information on the M274 Mechanical Mule.
---
www.home.usit.net/~brantr/m274.html - The ultimate 4X4 page.
---
www.ahlena.demon.co.uk/military/m274/m274.html - M274 Mechanical Mule page.
---
Military Mule, ATV - Tons of information here! Great pictures.
---
Mule Page - Mechanical Mule Miniatures
---
Wild Willys - Machine Guns, Jeep Willys & Mules.
---